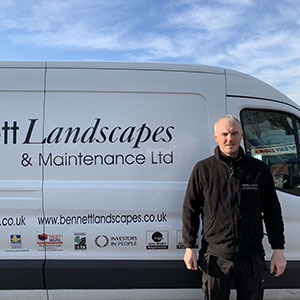 Sean Donohue - Deputy Manager
I have been with the company for over 10 years now, and it has significantly grown in that time period, my career and responsibilities have grown with it. I started off as a landscaping technician, working on the tools, and now I am a deputy manager, one of the senior guys working out in the field. So I have a lot more responsibilities, but the career progression on the job I'm doing now is extremely satisfying.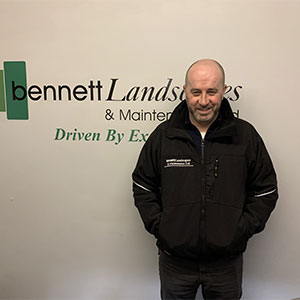 Adrian Mitchell - Contracts manager
I have been with Bennett Landscapes for nearly 15 years now, spending many years out in the field and getting extensive experience at the sharp end to the business, however my career has progressed. I look forward to coming to work as every day is different , each day has its own challenges , I have watched the company grow and having a big part to play in it has brought with it a lot of satisfaction !
Harry Lewis & Nathan Jenny - Apprentices
They treat apprentices really seriously here, we always knew that this is a platform for our career progression. We have both been asked to join on a full-time contract. We will no longer be trainees, we will be the second in command within our own teams. This is not only great experience , it's very satisfying to get some recognition and that we have a part to play in the future of this company.